Smart Home Automation St. Petersburg FL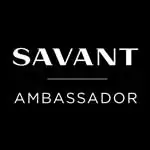 Are you looking for a Savant dealer in St. Petersburg, Sarasota or Tampa Bay FL?
We are not only a Savant Ambassador, we are also a Savant Gold Dealer.
Smart home multi-room controls allow you to easily control every aspect of your home at the touch of a button...
Would you like to be able to easily control all the systems in your home – lighting, climate control, shades, TVs, audio, theater and security with a single, simple interface? With our custom designed smart home automation systems you can!
Give BBD Lifestyles a call and we can guide you along the path to creating an easy to use customized automated home solution.
We'd love for you to come and see our showroom nestled in beautiful downtown St. Pete – we have systems on display that you can experience first hand for yourself.
Features of smart home automation include:
Multi Room Audio Installer St. Petersburg FL • Sarasota FL
Enjoy listening to music seamlessly throughout your home or office.
Music in every space… Jazz in the master suite, easy listening in the kitchen and a party out by the pool! Our specialists can design a system that lets everyone in your home to listen to what they want, where they want it. You can have it all. And all with the touch of a button.
BBD Lifestyle can design a Home Theater that can give you the movie theater experience at home.
We love nothing more than designing unique home theater systems. Whether you want a simple living room setup or an elaborate and dedicated media room, BBD Lifestyles can accommodate.
From hidden speakers paired with a wall mounted TV to huge projection screens with studio quality tower speakers, the possibilities are endless.
BBD Lifestyles combines your imagination and our expertise to bring your vision to life – your way, with your style. We won't blame you if you never leave your house again.
Here are some features to help you realize your home theater vision:
Energy Saving Light Control
Millions of people have discovered that lighting control saves energy and money, and provides convenience and comfort.
People have also discovered that lighting control not only provides convenience and comfort, it also saves you money by regulating the energy requirements of your home.
BBD Lifestyle incorporates green technology when designing your custom lighting control system. Imagine your home suited to the ambiance you wish to create, all the while saving you money.
Cut back your energy bill with easy to use lighting controls with scheduling, remote access, and dimming capabilities.
Here are some of the advantages that lighting Control can provide:
What if you could check in on your home whenever wanted, regardless of where you are?
With a BBD Lifestyle designed security system, you can. See who is at the front door, keep an eye on your kids and get a look at that shady spot in your backyard at the simple touch of a button. We can custom tailor a system that covers your entire house – inside and outside if you'd like.
Peace of mind in high definition.
BBD Lifestyle security solutions can include:
Battery Motorized Shades & Blinds
BBD Lifestyle offers a variety of window treatments that can integrate into your automation system.
Roller shades, blinds, shutters – you name it, we've got it.
There is a wide variety of fabrics, styles, colors, and shapes, truly something for every room in your house.
Our showroom in downtown St. Pete, FL has shades on display, and we keep catalogs of colors and fabrics for you to choose from. Stop in and see us today!
Enjoy the many benefits of automated shades and blinds: