Patterned Curtains and Shades: Global Chic
Imported Indian and Moroccan textiles are increasingly popular across the U.S., as are African prints, carved Indonesian benches, Nordic furniture… Okay, so everything, from everywhere, is in demand right now. We're all turning into global nomads, and our experiences abroad are opening our eyes to the wealth of design riches from around the world.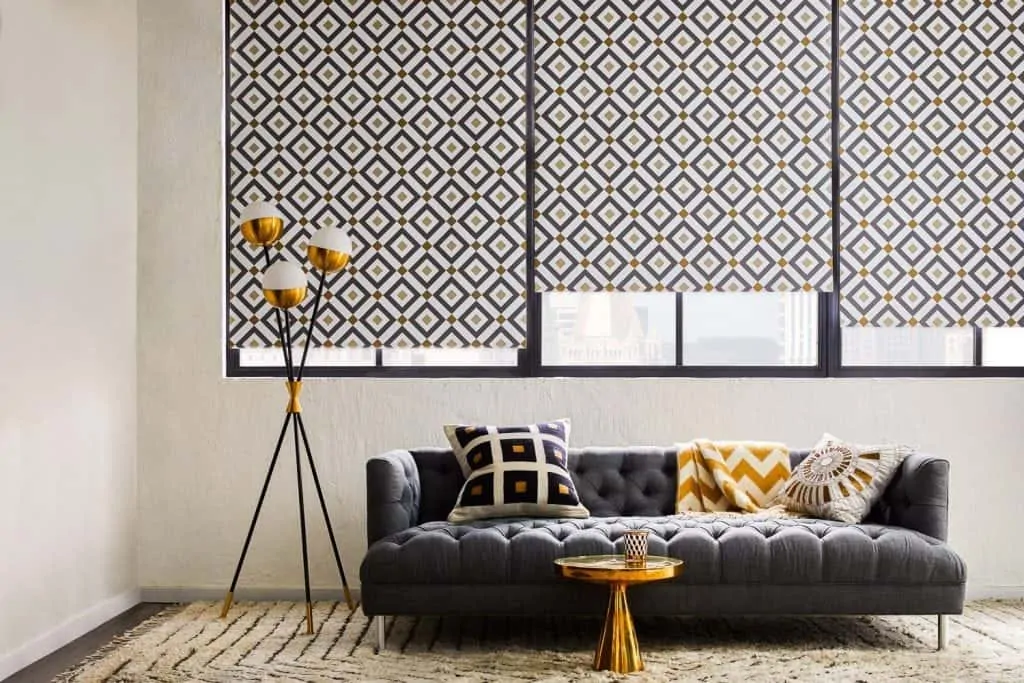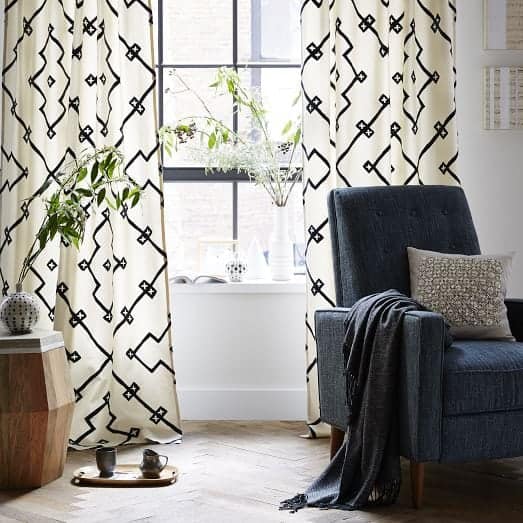 If you want your home to have that globetrotter feel, but you don't want to worry about shipping large pieces back to the U.S. after each trip, consider taking advantage of this trend of curtains and shades made from internationally sourced prints. These prints aren't tied to any particular decade, so not only are they exotic, but they are also timeless.
Sheer, White Curtains: Scandinavian Minimalism
Scandinavian design principles, defined by the concept of lagom, were immensely popular last year. Lagom is commonly translated as "not too little, and not too much." It encourages environmental awareness and balance in every area of your life.
Given the ability of lagom to declutter and transform lives, we can't imagine that this Nordic principle is going to disappear any time soon. So, if you're interested in adopting this lifestyle, consider:
Incorporating more neutral tones into your home's decor.
Ridding your space of possessions you've long lost interest in.
Letting more light into your rooms through sheer, white curtains.
Natural Woven Shades: Down-to-Earth Contemporary
Bamboo shades have traveled through the decades to a place of prominence once more. These natural, woven shades now come in a wide variety of colors and weaves, and are made from reeds, bamboo, and grasses. Installing them in your home will add to your contemporary and environmentally conscious interiors, while subtly filtering in natural light.
They range in price and quality from the inexpensive factory-made shades, to the truly artisan ones that that feature internationally sourced organic, hand-woven fibers.
Shimmering Drapes: Modern Art Deco
If you're like us, then you couldn't have failed to notice that gold, brass, and copper are being incorporated into furniture designs, bathroom finishes, and even plant stands left and right. The design industry is clearly head over heels for metallics. If you've begun to collect pieces from this trend, then it's time to tie everything in your home together.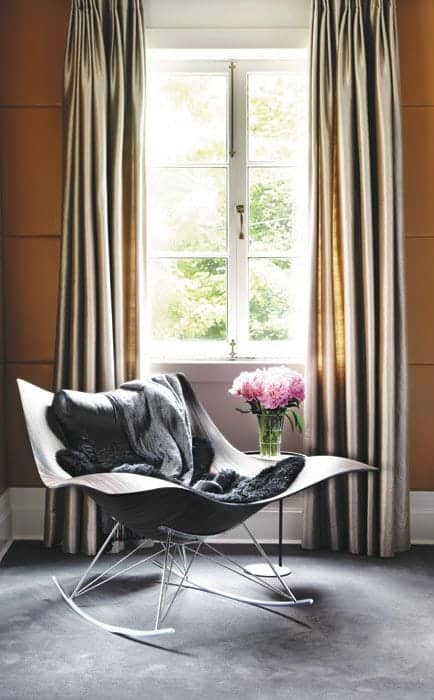 Begin by integrating metallics into your more permanent decor, like your furnitures' fabrics and window treatments. Update your windows with shimmering gold curtains that pull from all of the shiny surfaces.
Luxe Velvet Curtains: Mid-Century Modern Revival
Mid-Century Modern is so in, it's like it never even left. After reading this enchanting description of a Mid-Century Modern home by "A Pocket Guide to Mid-Century Modern Style", it's clear why:
"Plexiglass chairs and tables sit alongside sleek wood and wood veneer pieces. Bold patterns and colors typify the upholstery. Nubby synthetic blends and rayon barkcloth came in bright solids or were adorned with tropical floral motifs and modern atomic-age patterns. Chrome dinette chair seats sported shiny Naugahyde with button tufting…"
Swooning.
While reproducing this style from floor to ceiling is nearly impossible in 2018, layering in certain elements from this design period into your home is a must. One modern trend that's harkening back to this period: velvet curtains.
If you want to play with the juxtaposition of textures and colors in your home, then rich velvet curtains are a particularly luxe way to do so.
If you feel inspired to update your home's window treatments, or you're building a new home and need to decorate from scratch, consider dropping by our Central Ave. showroom in downtown St. Petersburg. We have plenty of colors and fabrics inspired by each of the above trends available on display for you to choose from.
See you soon!